We are excited to announce beautiful new livery for the Take Flight Education's Creative Classroom Kit – The Dancing Honey Bee.
Read all about Take Flight Education here, Creative Classroom kits here and shop for the Dancing Honey Bee kit here.
Embracing the Australian Curriculum, this Creative Classroom Kit empowers teachers to bring the science (and magic) of Honey Bees to life in their classrooms. With the aid of eight video episodes, a workbook, original music and more, the Kits guide teachers every step of the way as they use dance and drama as tools to engage and inform their students.
Kit Components:
The Video –  This lies at the heart of the kit, bringing to life how Honey bees communicate, pollinate, their life cycles, make honey and more! There are eight episodes, with each episode divided into three parts:
The fun learning part set in the lab
Learning the episodes dances in the hive (without music)
Doing the dances to music
Here is a short preview of what you can expect:
The Work Book – Divided into eight modules to compliment the video episodes, each module contains the following components:
Australian and Arts Curriculum Links
Background Science Information
Dance Steps Guide
Classroom Activities
Worksheets
Posters and Music – Original posters and music commissioned by talented Australian artists and composers.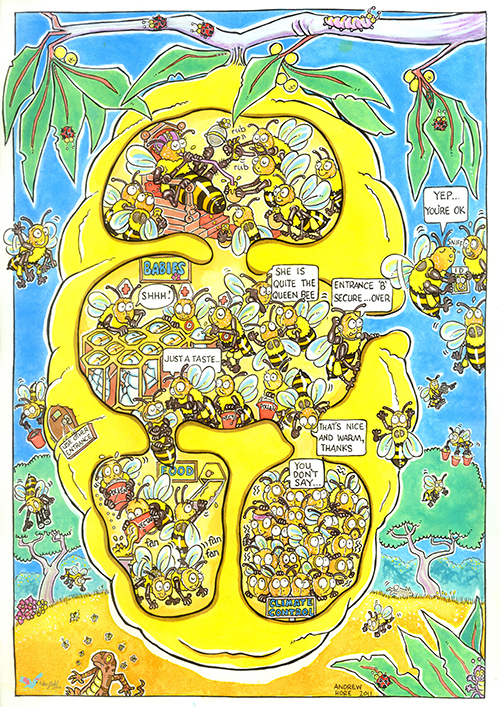 Please feel free to contact us on 0402 456 981or email us at suejones@dancekids.com.au to register your interest or find out more.